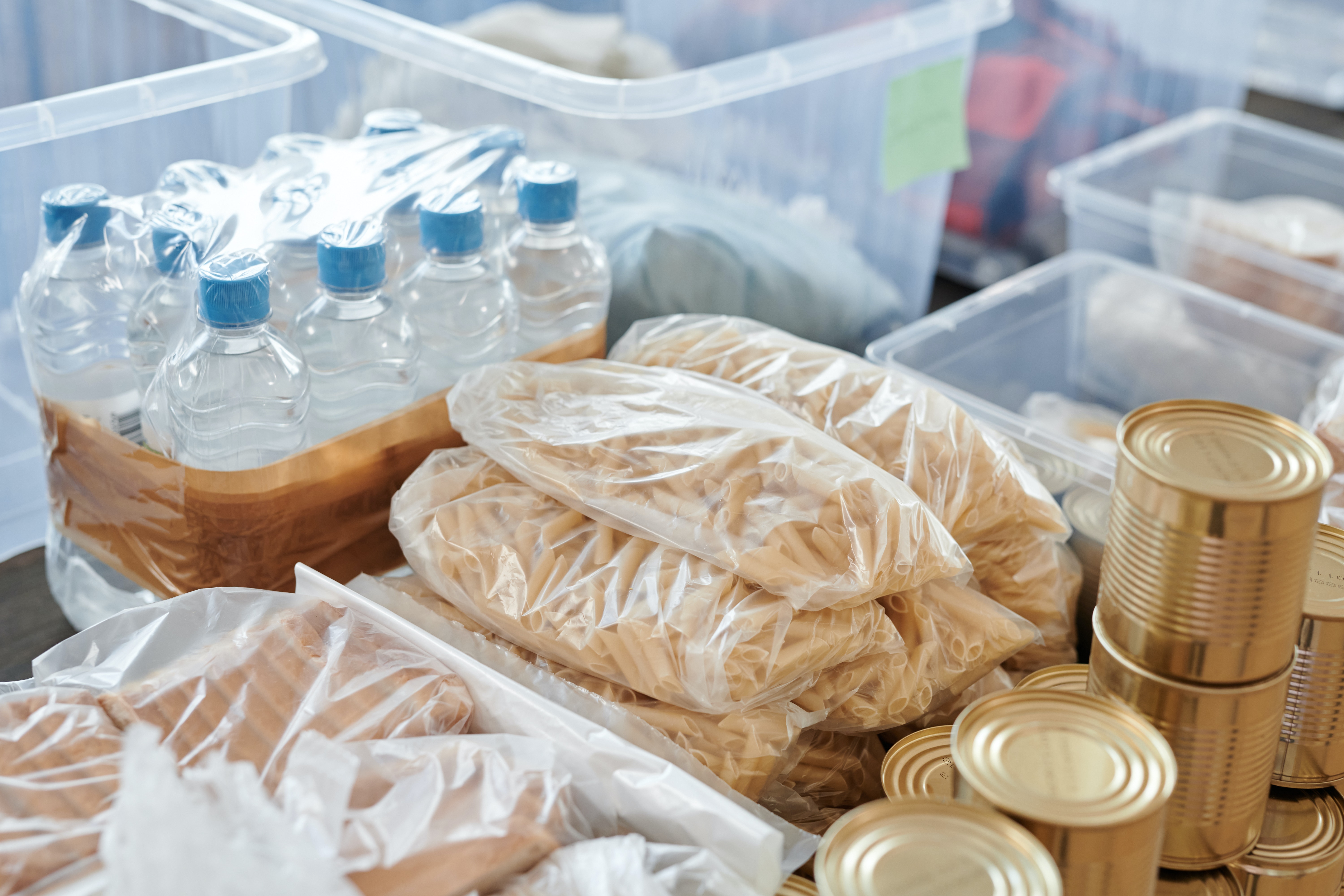 FOOD & BEVERAGE FULFILLMENT.
FOOD & BEVERAGE
THE SMARTEST WAY TO FULFILL YOUR FOOD & BEVERAGE PRODUCTS
Online grocery sales grew by 54% in 2020, propelling the online food and beverage industry to a 12% share of total US ecommerce sales and 7.4% of all grocery sales.
The onset of the coronavirus pandemic threw a significant curveball introducing many new challenges to the food and beverage industry, such as one and two day shipping expectations, increased online order volume, and rising shipping costs.
An incredible 40% of food loss happens at the supply chain level before it ever hits the consumer largely because the food was stored or transported incorrectly. Fortunately, fulfillment solutions like Smart Warehousing are here to help.
HOW WE DO IT
FOOD & BEVERAGE FULFILLMENT
With our nationwide footprint, we offer 1-2 day temperature controlled and cold chain shipping to 98% of the USA with a 99.8% inventory accuracy rate, and provide complete inventory transparency through our proprietary warehouse management system.

Omnichannel Fulfillment
B2B, retail, and e-commerce fulfillment with numerous software integrations allows you to fulfill various channels from the same location.

Cold Chain Fulfillment
98% two-day cold chain fulfillment coverage so less dry ice is needed when transporting your product, saving you money and ensuring customer satisfaction.

Lot Control
In addition to FIFO, SWIMS also tracks FEFO (First Expired, First Out) which helps to efficiently manage expirations for multiple channels.
WHY SMART?
Our SWIMS technology provides you with real-time visibility of your inventory, transaction-level updates & a summary of all activity via our cloud-based technology. Check out the video below to see SWIMS in action.
Smart Warehousing Benefits
Smart Warehousing is your turnkey fulfillment partner and your complete back-of-the-house shipping solution. 
On-Time Shipments
99.2% of shipments that leave our warehouses arrive on time. 
Real-Time Product Visibility
You always know how much of your product is at any of our warehouses in real-time. 
In Everyone's Backyard
Over 1 million square feet of cold store space across the US in Nevada, Kansas and Philadelphia.